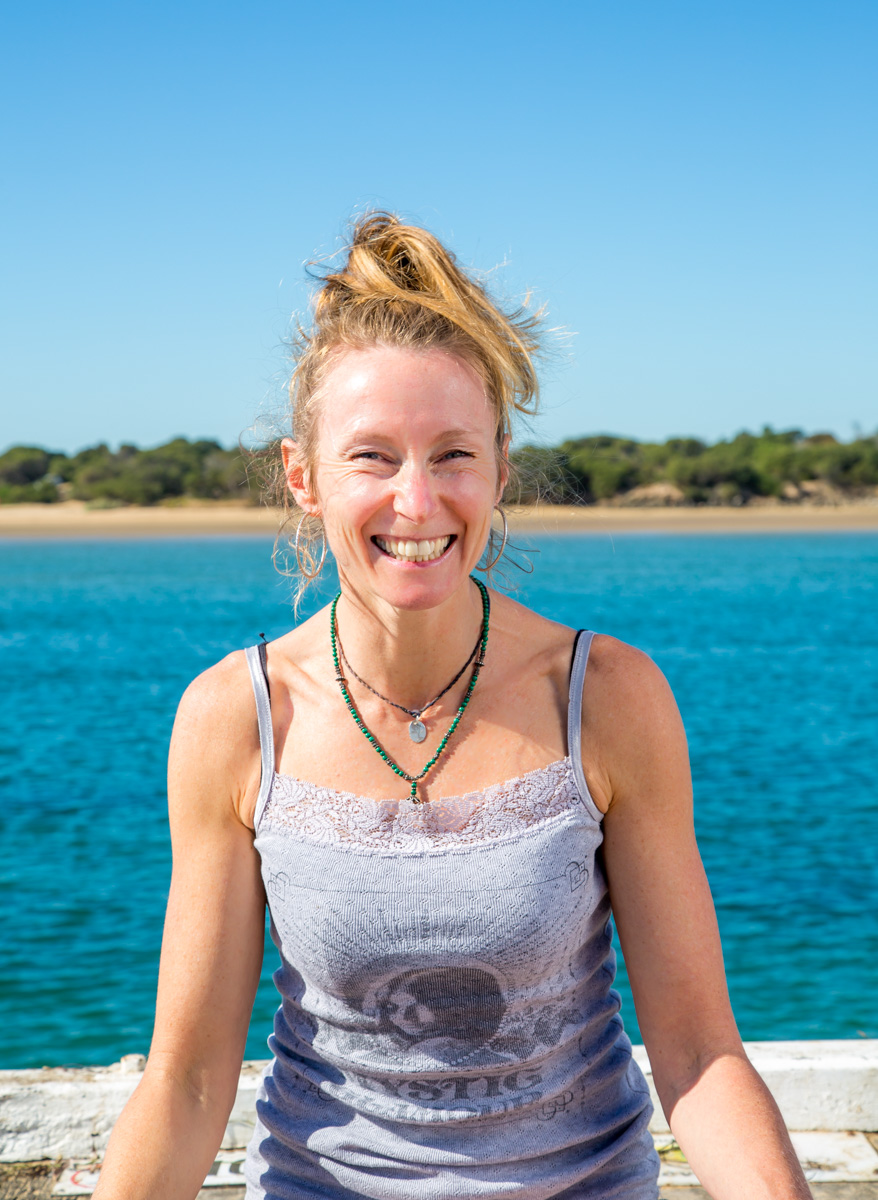 My Barwon Heads Yoga Studio space is in the idyllic coastal town of Barwon Heads. Nestled along the edge of The Bellarine Peninsula with views along to the surfcoast, our "village by the sea" offers a magnificent backdrop for our yoga practice.
My family and I moved from the trees to the sea over 9 years ago. Our rugged and wild coastline called constantly to me. Inspiring me to create a mindful movement practice that embraced the natural elements that surround us as well as those that are inherently within us. Barwon Heads Yoga classes are all physiotherapy led practices with teachings that are a calling to be fully ourselves and open to what is to come. The movement is mindful, seasonal and cyclical. Based on evidence-based, western medical practice, clinical pilates and the fundamentals of traditional Chinese medicine, students are invited to explore how by slowing down and looking inwards, we can strengthen up and open outwards. being therapeutic in nature, participants are encouraged to balance working  strongly with opening safely. With intentional story telling offering incentive to reflect, we can be reassured that we are not alone in our process and that our greatest gift we have is our Self. Class sizes are limited to twelve to create a calm and quiet space where we remember how to move and smile from the inside.
All classes are health provider rebate able – conditions apply.
As the days lengthen and the holidays hit our small village, we take our practice outdoors. Barwon Heads Yoga classes (as 'yoga on the river') meet each morning at 8:00 under the Barwon heads Bridge. There between Mother Earth and Father Sky while taking in views to the Barwon heads bluff, we greet the light of the morning sun with the whole of our bodies, our breath and our hearts. Families are invited to come with children under 16 free. As our studio is on the sand in front of the "river park", there's plenty of opportunity for a post-bend swim followed by a breakfast picnic or cuppa from any of the fabulous Barwon Heads eateries. Yoga and clinical pilates classes are all physiotherapy-led and are open level. All abilities and beginners welcome.
"The only way to believe the impossible is to make it possible" – The Mad Hatter, Alice of Wonderland